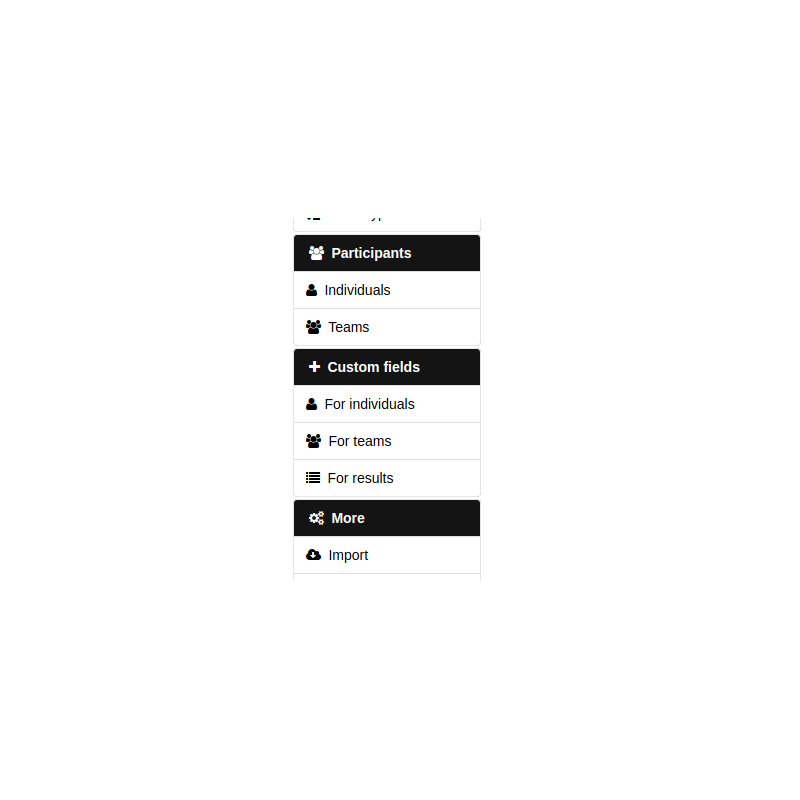  
Tracks custom fields plugin
Add custom fields support to Tracks!
Since the version 3.5, Joomla! allows extensions to extend their data using common custom fields. 
With this plugin, you can add hence unlimited number of custom fields to individuals, teams and results, and tailor Tracks display to your need without coding.

You have 14 days to ask for a refund if you are not satisfied.